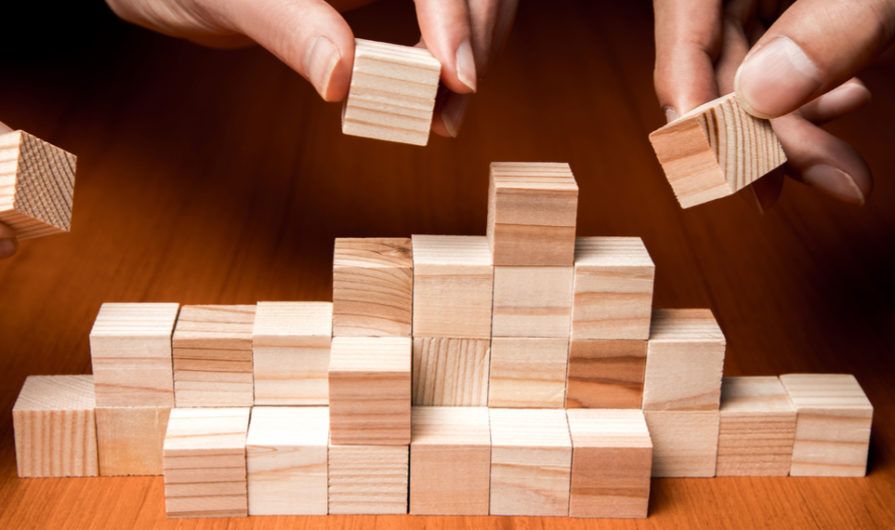 Theory is great, but putting it into practice is even better. Following are eight steps you and your leadership team can follow to develop a written theology of stewardship to guide and grow your church's culture of generosity.
Step 1
Assemble a team of four to six individuals who have demonstrated a lifestyle of stewardship and generosity. Something of this significance and impact should not come from one person to be handed down for others to accept. A theology of stewardship will be more widely received and embraced if it is created by a group of people rather than by a single person.
Assembling a group also gives you, as the facilitator, a wonderful opportunity to grow members of the team in their understanding of stewardship. It provides teachable moments as they become advocates of this approach. This group should include representation from the staff, the budget and finance teams, and other key church leaders with influence and involvement.
Step 2
Spend adequate time explaining to this group what is being asked of them and, in particular, why a written theology of stewardship is essential in growing a culture of stewardship and generous giving. Help them see its importance and value to the growth of the church.
Step 3
Encourage the group to spend time examining scripture and praying for wisdom and insight. Consider reviewing a stewardship resource as a group. You'll find a list of suggested books and resources here.
Step 4
Provide samples of philosophies and statements about stewardship from other churches and organizations. There is no need to re-create the wheel. Take advantage of those churches that have gone down this road. Let them provide ideas and examples for content and layout to get you started.
Step 5
Consider setting aside an extended block of time, such as a Friday night and/or Saturday morning, to create a working draft. Do plenty of brainstorming and white-boarding. Remember, people support what they help create. Questions you can use as conversation starters include:
What does your church believe about stewardship – biblically, corporately, individually and practically?
How does your church define good stewardship?
How often does your church intentionally and consistently create opportunities to teach about stewardship?
Does your church intentionally teach new members about its stewardship beliefs and expectations? Why or why not?
Does your church, as an organization, practice good stewardship?
Do you think it is important to have a theology of stewardship?
Step 6
Present the draft of your theology of stewardship to your leadership for discussion, agreement and support. Leadership buy-in is essential. Consider unveiling it in a formal way to your elders, management team, council, deacons, session – whatever key leadership structure your church uses – to let them know this is something important.
Step 7
Preach a sermon series around the salient components of the document. What gets preached from the platform is what people value the most. Since stewardship is an act of worship, I would challenge you to bring your worship team on board and build the entire worship time around this sermon series.
Step 8
Once drafted, presented to key leaders and preached on, your theology of stewardship should be made fundamental to every team and committee that has input on the financial life and makeup of the church. Make it a living, working document that begins to influence everything you do from a financial perspective.
A final word
Interestingly, Jesus had more to say about money, giving and how we handle our treasures than He did about any other single topic, including heaven and hell combined. He spoke openly and boldly about money.
Do you think it was because He knew how much we would struggle in this area? Could it be that He knew how much control and influence money and possessions would have over our lives and in our relationships and marriages? For sure, He knew that the church He was getting ready to commission would be dependent on His followers to be sacrificially generous to fund the mission.
Whatever the reason, the amount of scripture devoted to this area in the gospels is more than enough to suggest that it was very important to Jesus. Therefore, it should be of great importance and value to us and to the local church.
An articulated and defined theology of stewardship should be the foundation and compass for all things financial in your church. If it is created biblically, prayerfully and methodically, it will educate, empower, encourage, instruct, challenge, grow, affirm and guide you and your church in the journey to create a generous, giving culture. May our churches be known for excelling in the gracious act of giving!
All to Jesus, I surrender; all to Him I freely give.
I will ever love and trust Him, in His presence daily live.
I surrender all, I surrender all;
All to Thee my blessed Savior, I surrender all.
I Surrender All by Judson Wheeler Van DeVenter
This is the final post in our series of excerpts from Joel Mikell's eBook, Crafting a Theology of Stewardship . . . and Why Your Church Needs One!, which lays out a framework for pastors and church leaders to develop a biblically based theology of stewardship and generosity. Many thanks to Joel for sharing his work with our Voices readers. If you're interested in ordering his book, it's available through Amazon.