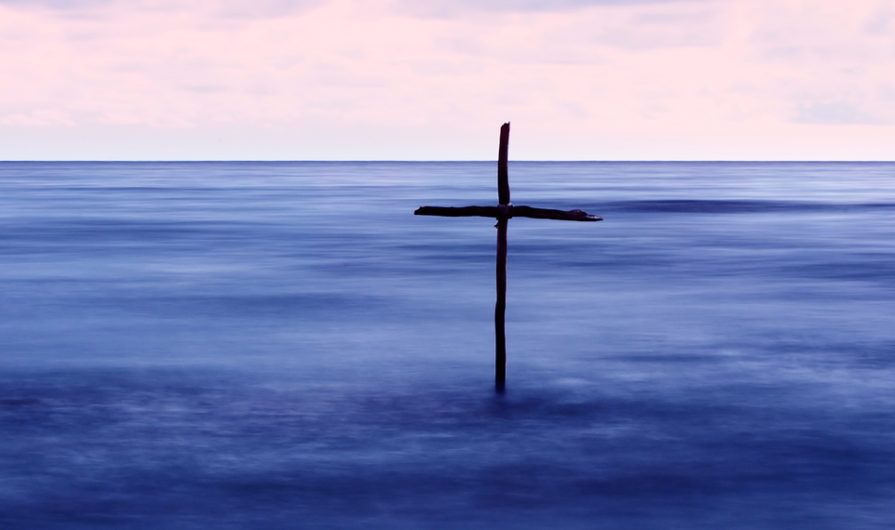 We are pleased to offer the third in our series of excerpts from Joel Mikell's eBook, Crafting a Theology of Stewardship . . . and Why Your Church Needs One!, which lays out a framework for pastors and church leaders to develop a biblically based theology of stewardship and generosity. In today's post, Joel discusses another of the seven perspectives presented in his book: Stewardship is about funding mission and ministry. Mission and ministry are about making disciples.
I love the movie City Slickers, starring Billy Crystal as Mitch Robbins and Jack Palance as Curly. The script contains some of the funniest lines and scenes of any movie I've ever seen. The story is about three city slicker friends, each going through a midlife crisis of some type. To help them sort through their life questions and issues, they decide to go on a southwestern cattle drive in New Mexico. That's where Curly enters the story.
He is the older, seasoned trail boss who will guide the cattle drive. At first, Mitch and Curly don't hit it off very well, but eventually bond when they are forced to be together finding stray cows. In one of the more memorable exchanges, Curly talks about the secret to life. Here is that exchange:
Curly: Do you know what the secret of life is? [holds up one finger] This.
Mitch: Your finger?
Curly: One thing. Just one thing. You stick to that and the rest don't mean anything.
Mitch: But, what is the "one thing?"
Curly: [smiles] That's what you have to find out.
There are times when we all ask those life questions around values, priorities and purpose. What really matters at the end of the day? Where should we be spending our time? What are our gifts? What is our purpose? What is our calling? We have only 24 hours each day, only seven days in each week, four weeks in each month, and 12 months in each year. I think we all want to spend our time and resources where they matter the most and where they will have the greatest impact.
Churches struggle with similar questions and often answer those questions with what are called mission, vision and values statements. They are looking for focus, direction, relevance and impact. What ministry goals and priorities do we want to focus our time and energy on? What has God called our church to do in the place He has planted us, with the people He has given us?
Responses are stated many different ways and take on many different facets. But at the heart of what the church is called to do is ultimately as old Curley says: "one thing . . . just one thing."
What is that one thing? It is to make disciples! Jesus gave the mission of the church in Matthew 28:18-20 when He said:
All authority in heaven and on earth has been given to me. Therefore go and make disciples of all nations, baptizing them in the name of the Father and of the Son and of the Holy Spirit, and teaching them to obey everything I have commanded you. And surely I am with you always, to the very end of the age.
The purpose of the church is to make disciples. Churches accomplish that through worship, Bible study, children's and youth ministry, evangelism and outreach. Disciples are made through the ministries of the church. The church's call to make disciples is straight from the mouth of Jesus and is a non-negotiable. There can be no debate here. However, the vision of how it is done and what it looks like will be unique to each church.
So, what does all this have to do with stewardship? Stewardship is God's business plan for funding life-transforming ministry. Ministry has a cost. It is not free. Our salvation was not free – it cost Christ his life. He offers it to us as a free gift if we trust him fully and give our lives to Him in faith. But make no mistake – it comes to us with a high cost!
The costs of ministry come in the form of salaries for our pastors, ministers and staff. Facilities come with a cost. It costs to turn on the lights, to provide resources for ministries and programs – all to make disciples.
God gives to the church everything that is needed to accomplish what He wants to accomplish to bring people into relationship with Him. He does not give a church a bold vision for making disciples and then abandon the church when it comes to resourcing that very vision. He entrusts to His people all the blessings and resources that are needed to accomplish and fund His vision. It is as stewards that we return to God tithes and offerings to support His work and purposes. We are blessed simply to become a blessing. We have been "given to" so that we may "give through."
Don't you just love the good news/bad news statement that the wise old preacher once shared with his congregation one Sunday morning as he was preaching about giving and the ministry needs of the church? He said, "I have some good news and some bad news. The good news is this – we have all the money we need to fund our ministries! The bad news is that it is still in your pockets!"
It is important that a biblical theology of stewardship make the unmistakable and undeniable connection between stewardship and discipleship. Stewardship is a mark and a discipline of a follower of Christ. It is also how the church funds and supports the call to "go ye into all the world and make disciples."
Questions to think about and discuss:
Do you believe that God has given to your church everything that is needed to accomplish what God wants to accomplish there?
If your answer is yes, what are the implications for your church?
If your answer is no, why is that?
Joel's eBook is available through Amazon. Next up is Perspective #4: Biblical stewardship transforms people's hearts. Giving and generosity changes people, and it will change your church.