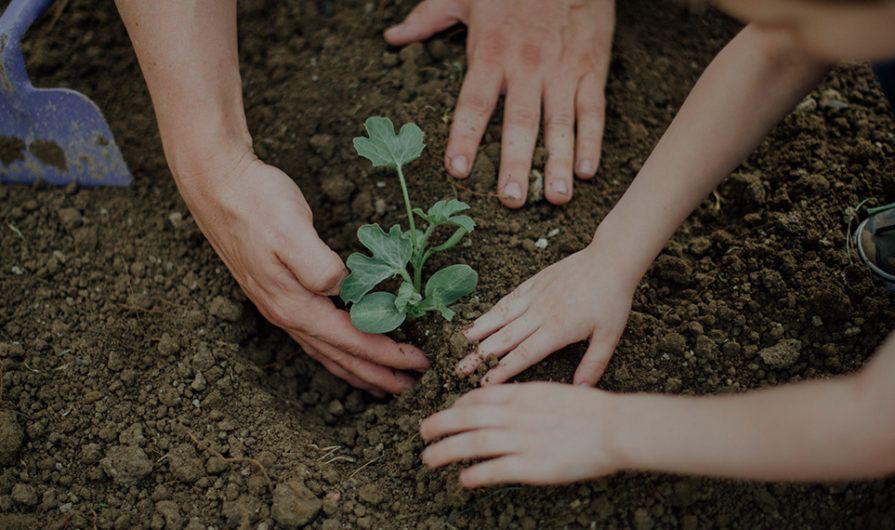 My heart is extremely heavy over what I've observed among Christian leaders in the context of families, congregations and denominations regarding living out the responsibility as "stewards of stewardship." During more than four decades of Christian ministry, I have sadly observed the demise of stewardship education in Christian homes, churches and even denominations. At every level, believers should be teaching others about stewardship. Yet, it seems that many seem to think it is someone else's job.
Our Lord was quite concerned about stewardship, and a major portion of His parables have stewardship implications. How can so many desire to view stewardship as someone else's responsibility? In First Corinthians 4:2, we read: "Now it is required that those who have been given a trust must prove faithful." (NIV)
One of the strongest definitions for biblical stewardship defines it as:
"the obedient management of life and all its resources under the guidance of the Holy Spirit to the glory of God and the advancement of his kingdom." Robert Simms, Ventures in Stewardship: God's Plan for Living
Several key thoughts emerge from this definition.
Obedient management of life and all its resources
Under the guidance of the Holy Spirit
To the glory of God
(For) the advancement of His kingdom
So, how can we begin to see such a biblical foundation for stewardship teachings emerge today? The early church often met in homes of early believers and so there's probably something to be said for starting with the home.
Family life and homes need to be seen as incubators for the development of biblical stewards.
The pressures on families to live up to the lifestyles of others seems to allow many to justify putting off any good steward practices until they reach a certain level in their quest for financial stability. More interested in building our houses than the house of God.
Family life as a wonderful garden for growing biblical stewards.
While I am writing this article, I have a garden planted in raised boxes in my backyard. We've already enjoyed fresh green beans, potatoes and fresh tomatoes and will be enjoying the crops for some time to come. In order to enjoy spiritual vegetables from your garden, several things have to occur.
Prepare the soil: Be stewardship examples in your home.
Plant the seed: Teach biblical truths to your family.
Provide proper water for growth: Emphasize scripture in your home.
Provision by God of the sunshine: Allow room for God to provide.
Pick your vegetables: Cultivate the result of biblical teachings in others.
Plan to eat the vegetables at mealtime: Enjoy worshipping God together.
Parents need to implement the same process in family life to teach their children to be good stewards of what God provides.
Congregations are an integral part in the development of biblical stewards.
When poor stewards are in leadership positions, staff and lay leaders will rarely seek to develop stewards. Many leaders are too timid about even mentioning stewardship in messages and lessons lest they might offend someone. In my role in church life, I've often confronted ministry staff members for stewardship failures with mixed responses. In digging deeper in many congregations, elected leaders are poor stewards and thus have difficulty confronting ministry pastors and staff about their failure as stewards.
Congregational life should be a tremendous learning center for developing biblical stewards.
Leadership both elected and called must be good and faithful biblical stewards.
Leadership needs to be disciplined and plan a calendar of stewardship teachings for their members.
Leadership need to be sold out to the Lord as stewards and such leaders will result in other biblical stewards.
Denominational role regarding the development of biblical stewards.
The changing role of denominational entities over the past few decades certainly has caused shifts in what congregational leaders can expect from such entities. The denomination that I have related to for over forty years seemed to emphasize stewardship less and less.
Denominations as providers of biblical resources to assist families and churches in growing biblical stewards can help churches be stronger and the denomination more pertinent to the times. The denomination in which I am a part, significantly reduced the number of persons responsible for stewardship development and the budgets for this work in the past two decades. This has caused a "stewardship crisis" in families, congregations and our denominations missional emphases with implications that will significantly reduce our impact on reaching the world for Christ.
Congregational expectations for stewardship resources from these entities might help make a difference.
Making sure the denominational leaders are sold out as stewards before giving them such assignments will make a difference.
Allow me to remind each of us that biblical stewardship is:
"The obedient management of life and all its resources under the guidance of the Holy Spirit to the glory of God and the advancement of his kingdom."
Here are but a few of the many spiritual benefits of a positive stewardship education and promotion plan that I've witnessed in my career both as a Pastor and denominational leader.
Strong Christian families as giving units in their stewardship commitments as givers financially and of their time and energies.
Strong congregational families can only grow in their level of stewardship commitments to the level of their leaders both in terms of the laity and ministry staff.
Strong denominations must set the direction for their congregations and families by providing the strongest biblical stewardship resources available for people to grow as stewards for the kingdom of God.
What are you doing in and through your life, home and church as a steward of stewardship?