Raising Funds Amidst COVID-19 Pandemic
Maine Township District 207, in Illinois, partnered with RevTrak to raise nearly $80,000 for families affected by COVID-19.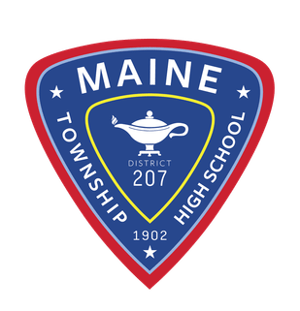 When school districts across the country shifted to remote learning, their main priority was ensuring students' educational needs could be met from a distance. But for nearly all districts, including Maine Township High School District 207, there was one need that couldn't be tackled remotely: free school meals and support for families.
The free school meals or reduced price lunches are sometimes the only meals students eat during the day. When resources aren't available, food becomes a bigger concern than attending school. District 207 immediately set up distribution centers at each school to provide free meals. But they knew that would not be enough for some families. They needed to act fast to raise funds to ensure families could continue to receive what they needed. That's why they turned to RevTrak, the online payment software their families already used to make payments.
In a Crisis, Responsiveness is Key
Maine Township High School District 207, just north of Chicago, is comprised of three high schools with approximately 6,000 enrolled students. They have been a RevTrak client for nearly a year and rely on the online Web Store to collect payments for school fees and lunch accounts. The convenience and ease of online payments presented an opportunity for the district to launch a fundraising campaign that could capture parents' attention within days of the school moving online.
"We knew if we got something out fast, we'd have a better chance of raising money to help our neediest families. RevTrak helped us do this. They've been so responsive." Says the school's Director of Communications, Brett Clark, APR.
Brett explains that after reaching out to RevTrak and working directly with the customer success team, the district had a donation page perfectly suited to their needs.
"A lot of families are not willing to take the time to fill out a check and mail it in. The ability for families to go into RevTrak, click a few buttons and be able to donate has been incredibly helpful." Brett says. "Pretty quickly, we were able to get the donation page set up and send the link out. And then the money started coming in."
The district launched their fundraising campaign on March 20, the week following their last day of in-school learning. Since then, they have raised nearly $86,000. The program provides $50 gift cards to those families most in need on a weekly basis.
Getting the Entire Community Involved
"We've been overwhelmed by the generosity of our parents, alumni, community, teachers and staff. It's been incredible to see this response, especially at a time when $50 can mean a whole lot to a family." Brett says.
After linking the online donation page to their COVID-19 relief page, Brett reached out to families through their weekly newsletter and social media to request support. Soon, the entire community was involved: The district's extensive alumni base donated and promoted the campaign. The District 207 Education Association, the teachers' union, held a membership drive to raise funds. Student organizations and athletic booster clubs contributed the money they had set aside for now-canceled end-of-year activities.
Even the youngest people in the area helped raise much-needed funds. District 207 received a letter from a seven-year-old boy who sold handmade motivational keychains on his front lawn (at a distance) to raise money for the district.
Of the nearly $86,000 raised…
$26,000 has been donated online through RevTrak.

$15,000 was contributed by student organizations and athletic booster clubs.

$45,000 has been collected through checks sent directly to the district (including the young philanthropist's donation of $22).
"We saw a need and tried to help. RevTrak's quick response in partnering with us really helped early on," Brett recalls. "People could come to District 207's website and make a donation right away through the Web Store."
Distributing Meals Remains a Top Priority
In addition to this successful campaign, the district has been offering free lunches to families in the area. Within a week of closing schools, District 207 partnered with four local elementary districts to distribute free school meals Monday-Friday. Every week, cars line up in the parking lot and school staff hand out 8,000 meals to families in a makeshift drive-through system.
The free food is not limited to the students who were already receiving free and reduced price lunch meals. "It's grown tremendously," says Brett. "Many families that weren't in that situation before COVID-19 now find themselves out of work." For these districts, any student or family in need is welcome to access the meals.
Maine Township District 207 has already distributed more than $20,000 to families in need. Donations are used to purchase gift cards for businesses in the area, including Walmart, Aldi and Target. The district realized that household items are just as critical as groceries but aren't as easily accessible. Recipients can choose where their gift card is from based on their specific needs: "For some families, this is a lifeline… Having a gift card to Target or someplace within walking distance, which is something some of our families need, has been incredible for them."
The Maine Township High School District 207 continues to raise and distribute funds for families and staff in need. When parents pay their student's registration fees for the upcoming 2020-2021 school year through RevTrak, they will have the option to donate to the district's COVID-19 fund.
"We're fortunate to have both," Brett explains. "Families that are extremely generous and families that are so grateful for the meals and assistance we have been able to provide for them."
Vanco can support your district with all its payment needs. To learn more about collecting online payments and donations through RevTrak, contact us for a free personalized demo.