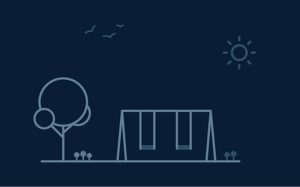 Are you ready for your favorite time of the year? Yes, that is correct, I'm talking about summer. It's what the kids have been waiting for all year long. They have been preparing for this exciting time of year for months. But the real question is: are you prepared?
How can you spring into your summer programs and get ready for the eager (or not so eager) kids?
First, your district needs to establish the programs taking place this summer. How many programs will be going on and what are those programs? Some kids might need to be enrolled in summer school, whereas some kids need a place to go during the summer while their parents are at work. You might even find a couple kids who just want something to do that is a centralized study. Some programs you can establish are:
Summer school might be an option for students who need to further grow and work on certain subjects. Never consider summer school to be a bad thing. How can growing and learning be negative? Some students might also enroll in summer school to move along in their course work at an accelerated pace.
For the students whose parents work full-time and cannot be left home alone, summer day care is a great addition to your summer programs. It allows parents the assurance that their kids are in a safe place. Summer Day Care can also be a wonderful place to influence learning by encouraging a reading time, creative writing time, or online learning games.
You may also consider having summer day camps. For those students who don't necessarily need to attend full-time day care, a short day camp might be a good option. Many schools offer day camps ranging from theater to music to sports clinics to improve their skills. These camps tend to run from one week long to a month long.
Second, your district should establish goals for each program. Why are you providing this program? Whether your goal is to provide a safe place for parents to send their kids, or to encourage summer education, or to keep children healthy by remaining mentally and physically active, your goal needs to be clear.
Third, decide how you want to register each student. Are you using an online registration program? Online registration programs such as RegWerks, allow you to complete registrations, check-ins and outs, late fees, child information, scheduling and more all online. By using an online registration program, you are allowing your staff to focus on enriching your programs rather than dealing with tedious paperwork.