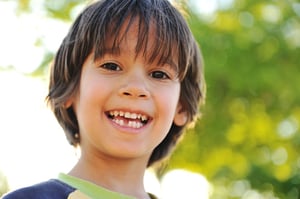 Tracking attendance can be challenging during the hustle and bustle of drop-off and sign-in. This challenge can fbe magnified if you are managing multiple child care programs and have to keep track of more students and parents across your child care business. Luckily, we are in the digital age, and there are various tools that make child care attendance tracking and administrative tasks easier to manage.
Regardless of the digital tools you use to track attendance, there's still lots of room for error. That's why it's essential to support your efforts with a comprehensive attendance tracking system. From maintaining a paper register sheet to setting up an attendance policy, many strategies can help make attendance tracking easier for your child care program.
Need some guidance? Here's everything you need to know about child care attendance tracking and how to get the most out of your tracking strategies. Let's dive in!
Benefits of Child Care Attendance Tracking
Child care attendance tracking is a lot more than just answering the question "Who's here, and who's not?" It's a much more intricate system that tracks attendance, absences, vacations, early pickups and more. Your attendance tracking system's goal should be to have such accurate records that you can look back on any given day and list who was at your child care facility when and for how long.
In short, child care attendance tracking is a job that requires intense attention to detail and robust record-keeping. The effort is always worth the outcome, as attendance tracking in child care benefits staff, families and students. Here are some of the child care attendance tracking tips you'll need to know.
Planning ahead: The longer you keep attendance records, the more accurate you'll be when it comes to spotting attendance trends. You can use these trends to be proactive about scheduling staff during peak and low attendance times.
Keep students safe: Keeping accurate attendance records can help ensure classrooms aren't overwhelmed by adhering to a strict student-teacher ratio. Moreover, you'll have a detailed record of who has entered the child care facility and when.
Providing personalized Service: Has a child's attendance dipped? By keeping records, you can provide personalized service by reaching out to their family with your attendance concerns in a timely manner.
Records for official purposes: There are many official entities that you may have to share your attendance records with. For example, students that receive subsidized care may need to provide proof of attendance. You may also need to submit attendance records for licensing purposes.
Top 5 Child Care Attendance Tracking Tips
Creating a comprehensive child care attendance tracking strategy can be challenging. There are many details to handle and potential snags that need to be addressed before you can create the perfect system. That said, it all starts with a solid foundation. The following tips can help you build an accurate attendance tracking system for your child care program.
1. Send Out a Tentative Yearly Schedule
Though it can be difficult to plan a year in advance, putting together a tentative schedule for the year can give both your program and student families a solid foundation to work with. For example, if a family plans a vacation or has a scheduling conflict, they can notify you of those missed days ahead of time. This can help you plan for those absences, including ordering one less meal for a week or reducing teaching staff for that week.
2. Keep Digital Records
Digitizing records will not only ensure they can be accessed whenever you need them, but it also simplifies organization. With the right software, you can track trends in attendance with ease and make automatically saved changes. You'll also be able to view individual attendance records when you need them and share them.
Most importantly, you'll have a detailed record of every individual, whether staff, student, family or third-party vendor, who has entered your child care facility. This is a critical safety measure that can make a big impact if the records are ever needed.
3. Make Signing In and Out a Breeze
Make it easy for families to pick up and drop off their students. Ensure all families understand the sign-in process by discussing it during the enrollment period. You don't want long lines and chaos during pickup.
An efficient system prioritizes speed and accuracy. Consider a contactless sign-in solution that records which child is being signed in when and who is signing them in. This way, you'll be able to avoid human error, such as signing in the wrong child or recording the wrong time. Your records will be much more accurate.
4. Send a Monthly Newsletter
Again, this will enable families to plan ahead. If there is a significant change from the tentative yearly schedule you put out, note those changes within your newsletter every month.
Depending on your system, a newsletter can also help parents be proactive when it comes to their responsibilities. For example, if a child is scheduled to bring snacks for their classroom, if you are planning a party, or if there is a family event, putting that information in the newsletter can serve as a reminder to families.
5. Have Parents Sign an Attendance Policy Agreement
For daycares or child care facilities in high demand, you want to ensure children are getting the most out of your program. Setting requirements for attendance can regulate students' attendance and ensure those enrolled use the service you're providing.
When a new student is enrolled, have parents sign an attendance policy. Barring extenuating circumstances or emergencies, students should be consistently meeting the attendance quota.
Track Attendance with the Right Software
Child care attendance tracking takes a lot of time and effort to get off the ground. You'll have to spend time establishing a complete attendance tracking strategy to ensure you don't miss a single student or guest that walks through the doors of your child care program. Once you get your strategy established, you'll need the right software to help track everything, keep accurate records and ensure your child care program is running as efficiently as possible.
That's why you should consider Vanco's Smartcare software for your child care program.
This powerful child care software program is the solution you need to manage every administrative aspect your child care program requires, including attendance tracking. With Vanco's Smartcare child care management software, you can manage student-teacher ratios with the click of a button. Your daycare program's records will be within reach, even when you're on the go. In short, Vanco's Smartcare software is the solution you need to power your child care program.
Want to learn more? Explore everything Vanco's Smartcare software can do for you!
Discover the Secrets for Simpler Child Care Program Management!
Download our free eBook with expert tips that will not only help you improve your child care program, but show you how to simplify its management, so you and your team can enjoy a much needed breather.