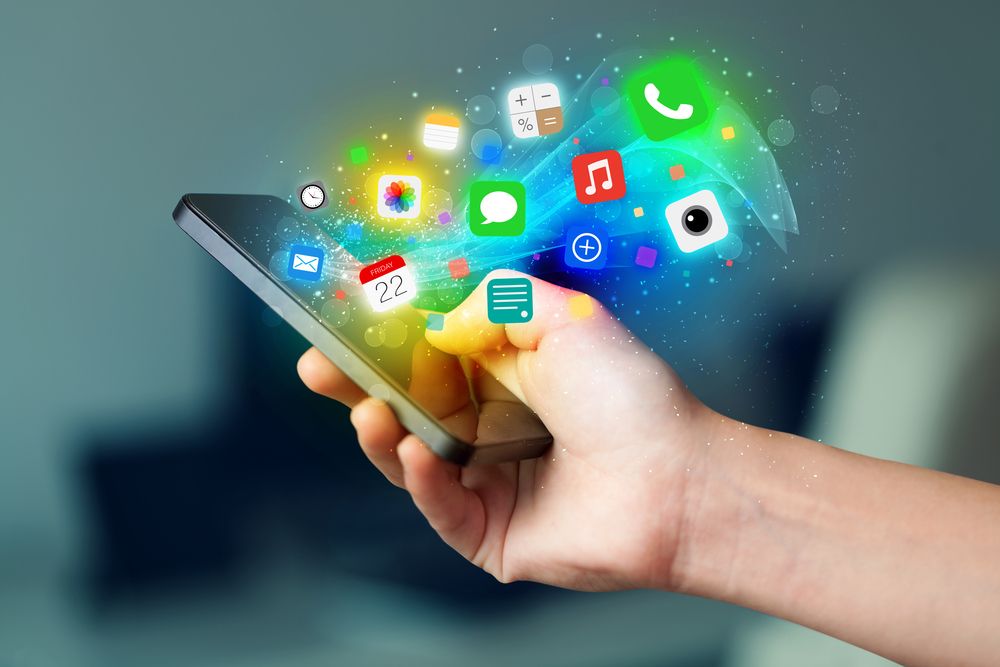 With the greater usage of livestreaming and virtual giving, churches across the country are embracing technology more than ever before. That's why it could be time to rethink how you're using tech.
You're active enough on platforms like, YouTube, Facebook and Instagram, but do you have a church social media policy?
Social media policies aren't just for businesses anymore. Keep reading for reasons why you need a social media policy and what you should consider adding to it.
What Is a Social Media Policy?
In simple terms, a social media policy is a document that outlines how people should conduct themselves online when they're posting on the behalf of an organization. Ideally, they should be a living document that can evolve along with social media platforms and trends.
Your policy can give people some insight into your church's official channels, establish rules about language and content and help set brand standards for social media. People should be able to easily reference your policy if they don't know what to post, where to post or even how to post it.
The social media policy you create won't just help your internal staff. If you choose to make certain parts of your policy public, you can show your congregation members about the best ways to talk about their church on social. This can lead to getting even more followers and new members.
Why You Need a Church Social Media Policy
Coming up with a social media policy may seem a bit strange if you're already active on social media. People know how to post content. You have plenty of volunteers and almost everyone is familiar with the most popular platforms.
Congregations that already have active profiles have even more of a reason to set social media guidelines for churches. Policies help set guidelines, add clarity to your work and can protect you in case things go wrong.
Protect Your Brand and Reputation
You don't have to be in the marketing business to see just how much damage a single post or tweet can do to a brand. Sadly, social media scandals can affect churches and pastors just as much as they can affect businesses and brands.
Your social media profiles aren't just ways to share uplifting news and do outreach. Social profiles are like big branding billboards that tell the public everything they need to know about you and your church.
Branding probably isn't high on your list of priorities, but it's important to understand just how important a church's brand and reputation are online. Churches and their members are held to a stricter moral and ethical standard than others.
A social media policy can help protect your church's public perception and reputation. Your policy will ensure that people are acting properly on the behalf of your church online.
Educate Your Members
Your church social media policy won't just set guidelines about proper conduct. It can also help teach people about the best ways to use social media.
A member that wants to get involved in social ministry may not know how to properly tag people. They may not understand other important things like post visibility, hashtags or how to switch accounts.
Having a solid social media policy gives people an insight into the best ways to use different platforms and helps ensure you're getting the most out of your posts. This makes it much easier for new people to get involved on social and helps ensure posts are being done correctly the first time around.
Establish Security Measures
Do you know who has access to passwords for certain social accounts? Is someone in charge of changing passwords once certain members of the church leave? Who should someone talk to if they notice suspicious activity in your account?
Your social media policy can answer all of these important questions and more!
Security is important for every organization, and that includes churches. Your church's social media profile can contain a lot of important information. Private messages may contain sensitive information about church members.
In some cases, if you have a credit card tied to your account, hackers could even get access to that.
This is why it's important to have a social media policy that addresses security concerns. All it takes is one person forgetting to logout or losing a password to cause problems.
Prepare for Problems
In a perfect world, everyone would conduct themselves civilly online, but you need to prepare for problems from other users. Instead of scrambling to find a solution to a problem when it arises, take time to plot out a response protocol in your social media policy.
Set Rules About Member Stories
Churches can be some of the most loving and trusting environments you can be in. Some congregation members wouldn't think twice about sharing difficult and personal information around family matters, job problems or even issues with addiction.
Some of your members may be fine talking about certain things during Bible studies and prayer groups. However, they may not be open to having members outside of their church circle knowing their personal business.
Making a public post about a personal prayer request to help someone going through cancer treatments may not be okay. Posting about someone needing prayers for an undisclosed medical issue might be. Or the person someone is posting about may prefer to be left off social media altogether.
This is another reason why we highly recommend putting together a social media policy. A well-meaning member could easily cause trouble or offense by sharing news. Set rules around what kind of news is okay to share on social media and what's best left for smaller groups.
Tips for Creating a Stellar Social Media Policy
Now that you see all of the good a social media policy can do for your church, let's talk about the best way to create one.
When you're creating your policy, it's important to be as thorough as possible. Some of the rules you have around content and posting can be unique, but there are some universal things you should do and include if you want to have a comprehensive policy.
Gather Your Team
If you have one person handling the creation of your social media policy, you're going about this all wrong. You don't have to involve the entire congregation, but you should have some key stakeholders that help with your policy creation.
Involving different people helps ensure you aren't creating your policy in a vacuum. Varying opinions and new perspectives can help you see certain things in a different light and ensure that different voices are heard.
Elders, deacons, trustees and the pastor are obvious choices for who to involve. Getting people in leadership positions to help out is always a good idea, but this could be a great time to tap into some talent in the congregation.
Let your flock know you're creating a social media policy and anyone with marketing experience is encouraged to join. Getting insight from a professional can help make your policy even more effective.
Establish the Ground Rules
Your social media policy is going to focus a lot on content, but you should still take a little time to address some basic things everyone posting for your church should know.
We also highly recommend having a place where people can easily access login information. A system like LastPass can allow people to log in to certain platforms without having to directly share sensitive passwords.
Address Appropriate and Inappropriate Content
You may think you don't have to tell people about what's appropriate to post and what isn't, but there are plenty of topics that can fall into a grey area.
This is why it's important to be very explicit about what content you'll allow on social media. There are so many grey areas when it comes to content and social media. You have to think carefully about what you're okay sharing.
A good rule to follow may be that if you have to question something, it's not safe to post. Other churches may be more comfortable with having the pastor or a deacon review questionable material beforehand if someone handling social thinks the content has real value.
Determine Your Brand Voice
When you're coming up with your social media policy, don't just give people direction on what they can and can't say. A solid social media policy can tell people how they should sound when they post. Take time to think about your "brand voice" and how you want that to come across in the content you post.
Outline Approvals
When you're thinking about content approval flow, come up with a system that's easy to follow and is as streamlined as possible. Having multiple people involved in the approval process can slow things down and could affect the timeliness of your content.
We recommend using a posting and scheduling tool for social media if you're thinking about making an approval process. Many will try free tools that enable scheduling, like Hootsuite. This makes it easy for people to preview posts, edit content and even alert people when there are things that need to be reviewed.
What to Consider in a Church Social Media Policy: Potential Rules
Laying out rules around content, developing posting schedules and sharing passwords can be easy. Coming up with rules that show your church's values can be a little more tricky.
It's ultimately up to you and your social media committee to decide what you want to focus on and how you want to handle your presence. However, if you're looking for some rule suggestions, we recommend adding a few of these to your policy.
Church and Gospel Come First
Using social media for your church can be a lot of fun. Sharing funny memes, responding to new people and growing your following are all important.
It can get easy to get caught up in sharing the latest news and adding new followers. Make sure everything you post still has the ultimate goal of spreading the word.
It can be hard to make fishers of men from small talk and memes. It's okay to post something funny or cute every now and then, but be sure to post plenty of meaningful content that highlights your church community and commitment to Jesus Christ.
Fact Check Your News Stories
If you're okay with posting news articles or content linked to current events, encourage your staff to do a little research before they post anything on social media. Sharing a fake news story could easily damage your reputation and could make you seem less trustworthy in the eyes of your congregation.
Some churches find that it's best to only post articles from certain sources they know they can trust. Consider putting together a list of news sites and organizations you can rely on for accurate reporting.
Know Everything Is Public Record
Social media is also a lot more permanent than people think. Deleting or hiding posts from your timeline won't guarantee people never saw your content. You can easily get alerts for posts and can take a screenshot in a matter of seconds. Some platforms can even keep records of user data and content long after it's "deleted" from news feeds.
It can be easy for social media to feel like a cozy little bubble. You curate your following, block people and control what shows in your feed. That feeling of safety can be nice, but it can also lull you into a false sense of security.
Remember, your profiles are publicly accessible.
Stay Positive
Something that seems a little tongue and cheek to you could come off as mean or judgmental to other people. Consider making it a rule that your content needs to be positive and uplifting to avoid possible misconceptions.
Grow Your Church with a Sound Social Media Strategy