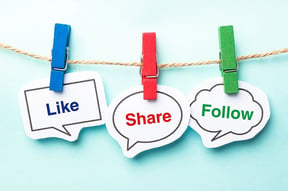 Many churches — perhaps yours included — budget for the year based on church population, average total attendance and median giving per person per year. We also know that summer attendance tends to drop far below the average for other times of the year.

If attendance equals giving, and summer equals low attendance, the vital question is: How can your church stay connected with members as they focus on beach trips and summer camp instead of your June and July worship series?
The answer may lie somewhere between the head, heart and hand. A 2016 Forbes report on nonprofit giving established some major trends in building relationships with donor communities. They come down to two main points — storytelling and social. Both are fundamentally human, instant, always-on. These personal and emotional connections and two-way conversations keep people engaged with the church whether they're sitting in a pew or lounging on the beach sharing an Instagram snap of a glorious sunset.
Five reasons for your church to use social media to share stories
Across America, 69% of adults (18 and up) use social media to connect with one another, share information and engage with news content and entertainment. The demographics of the social media user base are largely representative of the broader population. We are always on, always seeking and sharing more and more every year. For the church, that ubiquitous connectivity makes social media the best way to stay connected with your congregants for five main reasons:
1. Engagement. This may be the biggest benefit of all. Social media allows you to have a discussion with your congregation about the interests that mean the most to them.
2. Authenticity. Social media is the human side of the internet. It enables your church to connect with humanity where they are, in high and low moments and everything in-between.
3. Mobile. Mobile is taking over as the primary device used to seek and share information, and social media is fundamentally app-based, making it simple and portable.
4. Low cost. Owning your own page on the most common social media sites is free. Even for churches that decide to use social media for sponsored content or advertising to reach new members, the cost is comparatively low relative to other promotional initiatives.
5. User-generated content. Social media allows your members to tell your story from their point of view. With hashtags and photo suggestions among other tactics, you can contribute to their content.
The trick to succeeding with social media storytelling is to know which sites your congregants are using. You're likely to find that the channels vary by demographics. The first step is to define your target audience. Which age group or groups are you most interested in reaching?
Once you answer that question, consider which social media sites reach the most people and have the strongest growth rate. According to Statista reports on social media usage and growth, Facebook and Instagram have the most users and overall growth, with Twitter and Snapchat in third and fourth place and almost tied in terms of users (but with Snapchat showing far faster growth than Twitter).
While you may be compelled to jump into or broaden your presence in these low-cost platforms quickly, be aware of stretching your team too thin.
Managing a social media account takes a significant amount of time, skill and authenticity. If you already have ministry, staff or members managing your various demographic groups (e.g., someone in charge of Young Adult ministry, someone in charge of new families, etc.), equip them to continue the conversations they're already having in real life (IRL) through one or two social media channels that resonate most with the age group they already know. Based on current usage, Facebook, Instagram and Snapchat are your best starting point(s).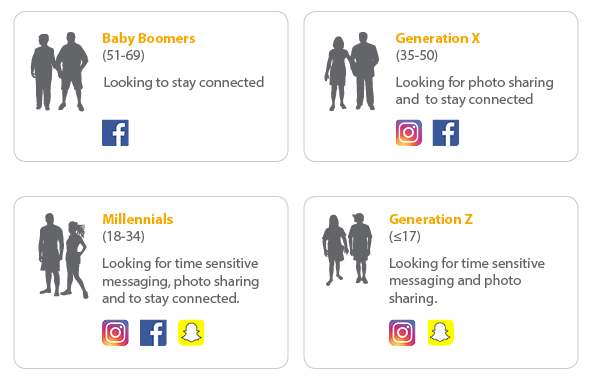 Social media storytelling is a resource that you can engage quickly and inexpensively to achieve your most connected summer. You have almost nothing to lose, but strategy is important. Talk to the young leaders in your church, use the resources we've cited to learn more about social media best practices, and remember that these are portals for two-way conversation. Start making those connections now, and keep your members involved (and giving) all summer long.