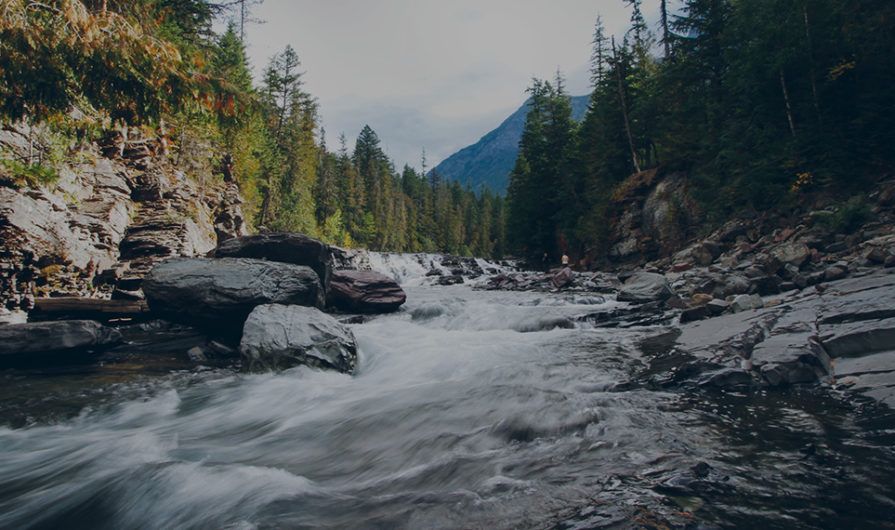 Many senior adults must balance the reality of decreasing incomes with their desire to remain faithful in their financial commitments to their churches. I've been thinking about this lately. Since the first of the year, I've been reading a daily devotional book authored by Owen Strachan and titled, Always in God's Hands. It takes excerpts from sermons and other sources from Jonathan Edwards, one of the leaders during the First Great Awakening Movement in America. He regularly reminded his daughter that she was Always in God's Hands.
I've found myself almost every day challenging others with the reality of "always being in God's Hands." Senior adults especially need to be reminded of this amidst the challenges facing them.
Many congregations have been the beneficiary of the generosity of givers in their seventies and above. These members learned to be good and faithful givers in their churches and homes in which they grew into adulthood and have continued this practice throughout their lives.
In Matthew 22:21 Jesus said, "Render to Caesar the things that are Caesar's; and to God the things that are God's." A paraphrase of a scripture might be stated like this, "render unto Caesar the things that are Caesar's and not a penny more."
Congregations and families today need to take seriously the responsibility to teach and practice good stewardship and the benefit will be obvious in the decades ahead. Laws exist that allow these members to give from certain type accounts that are not subject to taxes. Here are some important ways that church leadership can help the members of their congregation who are 70.5 years and older with these financial decisions.
CHURCH LEADERSHIP AWARENESS OF REQUIRED MINIMAL DISTRIBUTION (RMD) AND QUALIFIED CHARITABLE DISTRIBUTION
Such members are required to take a Required Minimal Distribution (RMD)Amount calculated will be determined each year by the IRS and is based on calculations using your age and total account value.

Amount calculated will be determined each year by the IRS and is based on calculations using your age and total account value.
A giver can donate the RMD to a charity tax free from an IRA but cannot do so from a 401(k) directly. In order to give such from your 401(k), one would need to roll over the money into an IRA in the year prior to future charitable transfers to occur.
One can now give your RMD to charity at any time during the year as a result of Congress passing a law in December 2017.

You can transfer up to $100,000 to charity tax-free per year if you are 70.5, even if that is more than your RMD. Such donations counts as your required minimum distribution but isn't counted in one's adjusted gross income.
Such members have an opportunity to give from their Traditional IRA's/tax deferred accounts and not have to pay taxes on a certain amount of money. This is known as Qualified Charitable Distribution (QCD).

As of 2018, "the IRS has declared that charitable donations made from one of your tax-deferred accounts will be exempt from taxation up to $100,000 (each year) as long as the distribution comes from a qualified account and is donated to a charity that meets the IRS stipulations."
"Any money you transfer via one of these distributions reduces the amount you must take in required distributions. As an example, take a 75-year-old retiree whose RMD was calculated to be $50,000 for the year. She would normally take these funds and realize that income on her return. Instead, she may choose to make a $5,000 contribution to a qualified charity. In this case, $45,000 would appear as income on her return, thereby benefiting financially from her good deed."

Not all states laws conform with federal law regarding QCDs.
CHURCH ACTION TO FACILITATE THE OPPORTUNITY FOR THIS GIVING STREAM
Take time to inform members 70.5 and above of the RMD and the QCD and the possibilities of seeing their financial commitments to the church and avoid having to pay taxes on a certain amount. Always recommend memoirs speak with a qualified tax/financial advisor as tax laws continue to change.
Make sure you clearly inform members on how the church would process such gifts.
Best for members to have a third party process the checks so there will not be any danger of a personal check from the same account not being deposited before December 31. Any check a giver gives from such a process will not be tax free until deposited by the December 31 deadline.
Not all states laws conform with federal law regarding QCDs.
CHURCH MEMBER AVENUE OF 70.5 AGED MEMBERS AND ABOVE TO SUPPORT MINISTRIES AND AVOID PAYING TAXES ON IT IF CERTAIN THINGS ARE DONE
Development of a clear wealth management strategy by member

Leverage your donation to the charity selected
Minimize or negate taxes on your qualified accounts

Support of church or specific ministry or ministries of the church. Probably best to get expert advice from a financial advisor and institution to make your desire both a timely disbursement and investment of your resources in the charity of choice.
Most brokerage firms will work with you to make sure the transactions will be made to the charity or charities of your choice provided the name, address and other information is given to them.
In some cases, an individual might have privileges to write their own check from an IRA but if they choose to do this and the check is not received and deposited prior to December 31, the donation will lose the benefit and the money will be taxed. The tax-free transfer won't count if you withdraw the money from the IRA first and then make a contribution to the charity.
Notify the church or charity that a contribution will be coming from my brokerage so the charity or church can send me an acknowledgment of the donation.
If a tax-free transfer is given from your IRA, you cannot also deduct that money as a charitable contribution.
Ability to give even more with the savings of what taxes would have been taken.
Savings on tax bracket.
Reduces your Adjusted Gross Income (AGI) and your AGI is used to determine how much of your Social Security is subject to income taxes and whether you will be subject to the Net Investment Income Tax, and the amount of your Medicare premiums and/or high-income surcharges the following year.
Not all states conform with federal law regarding QCDs.
It's likely that a lot of senior adults in your congregation are facing decreasing incomes and want to learn how to remain faithful in their financial commitments to your church. While some of the information we've provided is complex, it is worthwhile to investigate and share with them. It would allow those members to stretch their dollars in the senior years of life and at the same time to remain faithful in their giving.
————————————————————————————————————
References to assist you with understanding the RMD & QCD: