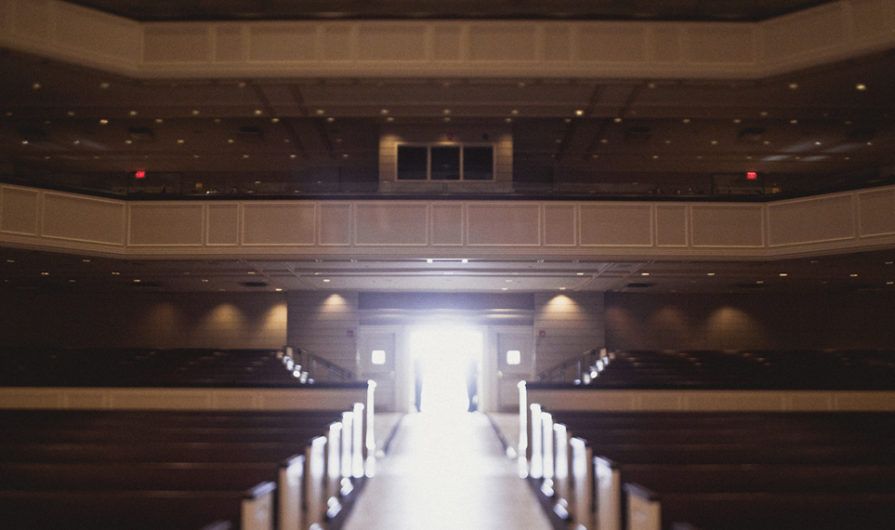 It is vitally important that you and your ministry leaders understand what it will take for you to realize the God-inspired vision you see so clearly now. You can't just "say something" and expect it to magically come to pass. And don't think your passion on the platform will instantly overcome the built-in skepticism of the person sitting in the pew.
There is too much at stake.
Local church ministry is too important to be left to chance and circumstance. The truth is: there is no Plan B. The church must succeed. It is the only institution empowered by God at Pentecost to carry forward the earthly ministry of Christ until His return.
That means one thing: You are responsible for doing everything within your power to ensure your church ministry is vibrant and growing. Prayer is important. Preaching is important. Missions are important. But none of those things fund the buildings, staff or programming necessary to bring about (and sustain) the change you want to see take place in the life of every member of your congregation and community, and the world itself.
I have seen too many church strategies put together by well-intentioned, and even relatively successful, consultants and church leaders that are based on one thing: hope. Since so much is at stake, resting our efforts, resources and energy on the back of intuition simply won't get us as far along as we need, and will always stunt our true growth and potential of our impact.
Let me offer a few suggestions so you can move forward NOT SIMPLY WITH HOPE, But with confidence.
You have to know what you know and what you don't know. Analytics must have a seat at the executive table. You can't trust your gut. In fact, you can assume that most of the time it's wrong. Just because the ice looks solid doesn't mean it hasn't thawed underneath the surface, which makes it incredibly dangerous to try to skate on.
You need to translate your vision into sustainable systems and processes. I'm not suggesting bureaucracy. That is simply process for process sake. I'm suggesting that the discipline of using analytics should reveal trends through techniques such as predictive modeling (projecting what will happen based on what has happened). And those trends need to line up with your vision. Once you have those two points of reference, you can create a sustainable process that can be measured and modified over time. Practicing this discipline gives you not only insight into your progress, but also allows you to create adequate feedback mechanisms to understand what's going well, what isn't, what needs to be changed and, specifically, how.
You need to incorporate technology to deliver a personal connection to every individual and family you touch—intentionally and consistently. Look at what happens when you visit a place like Amazon.com and search for "baby strollers." Assuming you don't buy one, the next day you'll get a carefully curated email that delivers you relevant, timely and specific information based on your search interest. The same can be true in your church. When your church was small, it was easy to provide that type of experience. As it grows (really beyond 250 in average weekly attendance), it becomes impossible to do without technology. The people in your pew apply similar consumer expectations to charitable and religious organizations. They want to feel like you know them. And you can't depend on your memory to do that.
If you really believe God has called you to accomplish the vision you have stated, then you owe it to yourself, your staff and the people who support you to make sure you appropriately steward (i.e. invest) the time, talent and treasure God has already brought to you. You can't do that without going beyond your gut and reaching for tools, strategies and technology that will enable you to multiply your efforts without scraping together the cash to try to hire your way out of your current ministry limitations.
Raising your finger in the air to check for the direction of the wind is futile and, quite frankly, disrespectful to the people in the proverbial pew.
The work you have been called to accomplish is important. You have the power to take your church ministry to the next level. You have within your reach the ability to lead with absolute confidence that you know where you're going, how you're going to get there, what it will take and when you plan to arrive. You have the power to break through whatever is holding your church back. But you're going to have to think and act differently to unlock that latent potential.
I'm not suggesting you squeeze the faith out of ministry. I'm suggesting that faith drives you to demand clarity about your next steps so you can have confidence you'll arrive at your intended destination.
Your Next Step.
What specifically needs to change as it relates to your approach to ministry leadership to maximize your Kingdom impact?