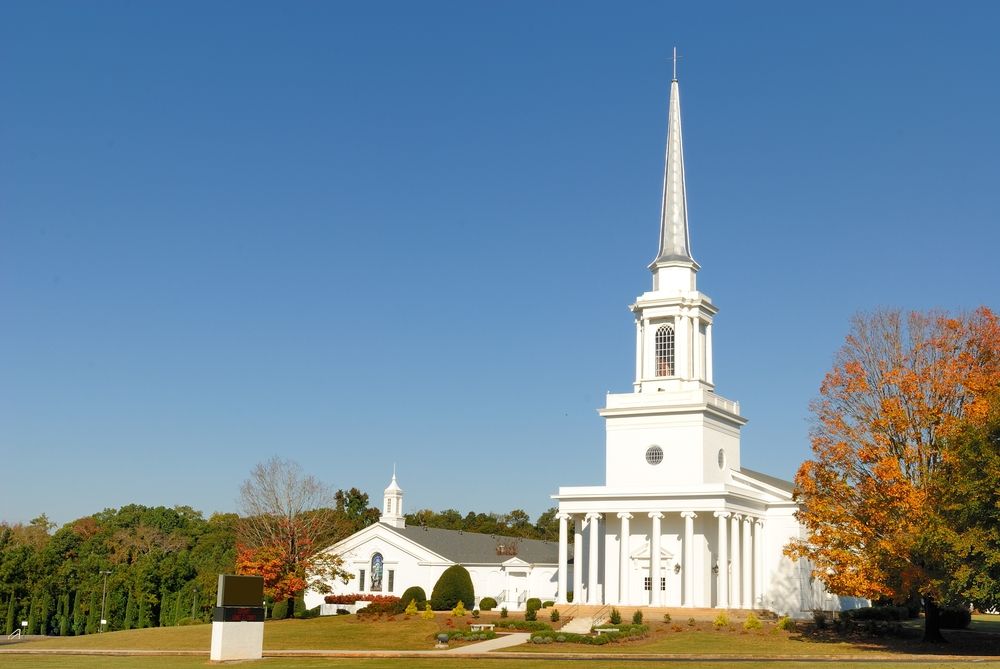 Although many church leaders may have ideas about how to grow a church, it isn't an inherently easy concept to put into practice. Traditional donations may be enough to operate on, but they will not allow your church to access the funds needed to increase its services and help it to carry out its mission. Moving away from relying solely on the traditional offering plate, and introducing online giving for churches is an excellent first step toward growth. Unfortunately, many churches simply rely on their traditional tithe collection and donations to get by and rarely engage in meaningful growth strategies.
Churches need to grow to survive. Although no one could have predicted the impact of the COVID-19 pandemic, it's been nearly two years since the disease took root and completely changed everything. Now is the time to start the recovery process, starting with your church's growth. That said, creating an effective church growth strategy isn't something that can be done without careful consideration and care. Done incorrectly, your efforts could result in unrecoverable wasted time and resources.
This guide will explore the various methods in which to grow a church and provide you with valuable church growth ideas.
Church Growth Ideas
Facilitating church growth requires a greater effort than the typical practice of collecting church tithes. You'll have to look beyond the traditional. There are many ways to grow your church, but your church growth idea must be both financially feasible and help to strengthen the connection your church has with the community. Performing community outreach and employing fundraising ideas can help your church achieve its financial goals and gain greater prominence in the community, both of which are fundamental aspects of church growth.
That's where you should start when it comes to planning your church growth idea— you must engage the community and help your church raise money. Involving the members of the community allows you to directly connect with those individuals who could become members of your congregation. It's also a chance for your church to establish a positive reputation within the community. Fundraising enables your church to earn the resources it needs to provide more outreach and drive growth. It's a simple cycle that can lead to continuous expansion when these strategies have been employed correctly.
To help you get started, this list breaks down some effective church growth ideas to consider when trying to grow your church.
Provide Volunteer Opportunities
Encourage your church's youth group to invite their friends for volunteer opportunities. Some states and localities actually require high school students to earn a set number of volunteer hours in order to graduate or to earn academic credit. For example, Los Angeles requires that students earn at least 40 hours of community service/volunteering from a nonprofit organization or governmental entity to graduate. Connecting with the youth through volunteer opportunities may be enough to get them interested in joining your church's community, especially if their friends are actively involved.
Host a Family-Friendly Game Night
Families may have a hard time meeting other families and finding a community that will welcome both adults and children equally. This is especially true for younger families with small children. Hosting a family-friendly game night will attract those families who are looking to belong to a community they can call their own. Children will form organic connections with one another, while the adults are free to ask questions and mingle with the congregation to determine whether they would be a good fit. It's a great way to grow your church and welcome families to your church community.
Hold an AMA (Ask Me Anything) Event or Forum
A study from Pew Research shows that a quarter of Americans experienced an increase in faith during the pandemic. Only 2% of respondents reported a decrease in faith. Additionally, the majority of respondents stated that they were not religious prior to the pandemic. Altogether, these findings suggest that there is an opportunity to connect with those who are open to practicing a religion, but are not sure where to start. Hosting an informative session can help to bring in individuals who are looking for a church to call home. You can also consider setting up an anonymous phone line to schedule conversations with those that want some guidance.
Hold "Bring a Friend" Events
Regardless of the event's theme, encouraging all members to bring a friend can double an event's attendance rate. Offering some kind of incentive for members and the guests they bring, such as a free tee-shirt or baked goods can increase the chances that members will bring their friends.
Studies show that friendship can be a powerfully influential factor in people's lives. We tend to mimic the behaviors of our friends, both consciously and unconsciously. If a guest likes what they see from your church during the event, they may be more likely to become a member themselves.
Step Outside Your Church's Walls
If your church is located in an area that experiences high-traffic, take advantage of your prime real estate. Set up a stand with free coffee, baked goods or whatever goodies are enough to entice visitors. Set out pamphlets and set chairs on the opposite side of the table to encourage people to take a quick break and talk. During this time, they're free to enjoy a coffee and read up about the great things your church is doing. If possible, set one of your more outgoing church members to the task, they'll be more successful in bringing people in.
Ask Church Members to Invite New Members
Your church members are a positive treasure trove when it comes to church growth. Not only can they provide a firsthand account of the positive experience they've had as a member, but they can also reach out to their friends and family network to invite new church members. It's been proven that personalization improves marketing's effectiveness. You can't get more personal than a church member asking their loved ones to become a part of their church.
Partner with Local Organizations and Entities
There are many local organizations that you can connect with to get the word out about your church and the services it provides. Do some scouting around the neighborhood or expand your search to the city's limits to find organizations and businesses that get a lot of foot traffic. Connect with the business owner or an organization leader to ask about posting an informative flyer at these locations. Flyers are still an effective, inexpensive way to market your church.
Volunteer to take Care of Seasonal Chores
shoveling.
moving the lawn.
raking the leaves.
Organize a team to take care of these chores for some of the elderly or disabled individuals in your community. Wear tee shirts or vests that clearly show who you are. (Volunteering also has additional benefits, including strengthening the bonds between you and your congregation).
Stay Up-to-Date with the Needs of Your Community
As the pandemic continues, it has exposed an exponential increase in community needs, including childcare, food distribution, and mental health support. Individuals and families will need the support of the church more than ever. Providing aid will help your church fulfill its mission, improve your church's reputation, and potentially connect your church with new lifelong members.
Promote Events Online
Social media is one of the most effective marketing tools in the world. Seriously. Today around seven-in-ten Americans use social media in some way. It's not hard to imagine that some of those social media users are also prospective church members. If your church does not have any social media pages like Facebook or Instagram, now is the time to create them. Once you have your pages, ask members to promote church events on their social media pages to increase visibility. If you need help getting started, check out Vanco's church social media guide.
Conclusion
Churches are on a vital mission to improve the world around them through service. Today, that service is needed more than ever before. Growing your church can mean increasing its visibility in the community and increasing the impact of its service. It can also mean more donations.
However, it's crucial to ensure you make giving as convenient and simple as possible to increase church donations. You can achieve all this and more with the right eGiving platform.
Vanco's eGiving tool is designed to help churches make the most of their community and congregation's donations, so churches can continue to strive to make the world a better place.
Discover how Vanco's eGiving tool can help your church carry out its mission. Get in touch today!