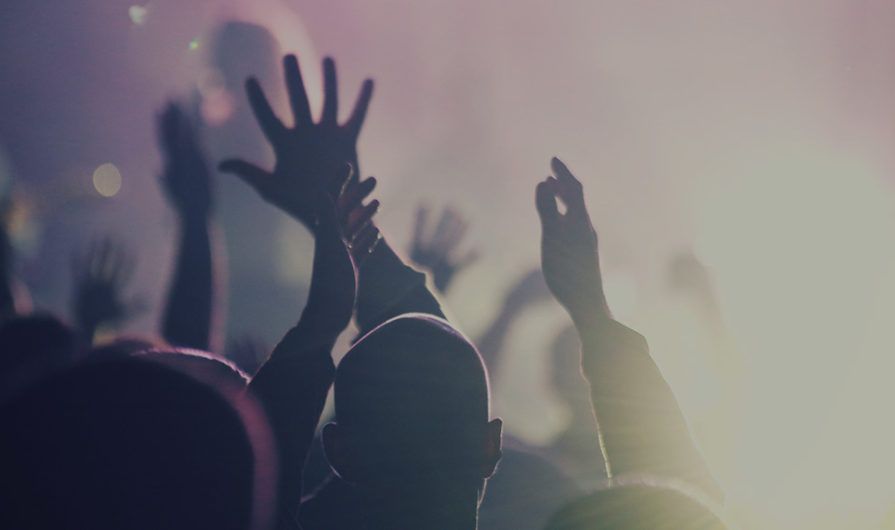 How do you handle the offering invitation in this electronic age? Is it a worshipful expression of our love and gratitude for God? Technology has dramatically changed the way we worship. What language does your church use to communicate an approach to giving?
For several years our Stewardship and Generosity Team has been seeking new ways to make the offering more worshipful. One of the strategic goals has been to celebrate that "God gives to all mortals' life and breath and all things so that in God we live and move and have our being... God is the giver of all good gifts!" Acts 17: 25, 28.
I confess that the offering invitation can easily become more of a transaction, like taking the attendance or returning prayer request cards in our worship experience. The offertory music can become anything but praise-worthy music to God. And most of us no longer know or sing anything like the doxology. Offertory prayers are often a thing of the past. Some churches don't take an offering for fear of offending. We especially do not want to offend our visitors.
I must honestly say that the offering in many churches today is not an act of love or worship. Jeremy Steele posted a helpful article for United Methodist Communications titled Reclaiming the Offering as Worship. His argument is simply, "the giving of gifts from God as gifts to God can be a vital part of worship. Giving in response to God's word and the needs of the world helps us grow spiritually."
My question is, "How do we best articulate that the offering is a vital part of worship in our electronic age?"
Richard Bauer wrote a very helpful blog on February 21, 2018, for Voices on Stewardship. The article is based on The Churchgoer Giving Survey Study that was conducted in 2015 and then again in 2017. The survey goal was to find ways for us to better understand giving attitudes, preferences and behaviors of churchgoers.
His article raised many insights for me. So much so, that I called Richard and interviewed him. Joining us on the interview was Louie Frank, Senior Vice President with Vanco Payment Solutions. We discussed that how we take the offering has changed dramatically down through history. Louie reminded me of the times that our grandparents may have donated chickens and eggs as their offering. So, the types of gifts that we give to God change. And our offering invitation may also change based on the types of gifts we receive.
Several findings from this relevant survey have merit:
Churchgoers' preference for e-giving continues to grow. This begs the question: How do we adjust our offering invitation to include e-giving options? Churches are starting to include helpful inspirational and informational language about giving as an act of worship in the printed worship bulletin and projected on the worship screens.
Churchgoers are attending less frequently, and traditional giving methods are on the decline. Attendance at worship may no longer be the most important measure of a church's vitality. Giving may now be the best indicator of church vitality. Electronic giving options are essential to allow members to worship through giving!
Over the last decade, our church has seen a steady and significant increase in e-giving. Nearly half of our annual operating giving comes from electronic giving. This regular, systematic electronic offering enhances our budgeting and planning for ministry. This method of giving also demonstrates the trust our members have in God and our church's leadership.
How do these two survey findings help us better reclaim our offering as spiritual worship? At our church, we recognize how important an "e-language" and giving icons or symbols are for use on our offering envelopes. We introduced printed offering cards twelve years ago for those electronic givers who wanted to participate in putting something in our offering plates. This card also offers a scriptural invitation and easy instructions on how to sign up for online and mobile giving. Our website provides clear instructions and a reminder that our offering is an act of worship. Our worship bulletin invites giving: "Presenting our offering is an act of worship. You can place your gift in the offering plate or give online by texting COR to 77977 cor.org/give." I invite you to send an e-gift!
But our church, like many others, can find new ways to reclaim the offering as worship for the glory of God! Do we need a new "e-language" that is more worshipful and transformational as well as transactional in our culture with growing electronic options?
Here is our approach to making our gifts and offering worshipful in our electronic age. Perhaps this will be helpful to other pastors or churches that have yet to adopt e-giving.
An Approach to Giving
Begin with prayer. Thank God for your blessings and ask for guidance and discernment.
Assess your income and giving. Determine your current giving as a percentage of your income. Plan your giving, spending and saving plan for the coming year.
Set your giving goal. If you are not currently tithing (giving 10 percent of your income), start with a lower percentage and then plan to increase the percentage each year, growing toward the title. The important thing is to begin the spiritual discipline of regular, consistent giving.
Determine giving method. Look at the ways you can give and select the option that is best for both you and the church.
Worship with gratitude. Fill out your Annual Commitment Card and return it to the church. As you worship each week, express your gratitude to God and ask God to bless and use your gift for ministry through our church.
Method of Giving
Recurring Gift – use an online giving platform, accessible at cor.org/give, which allows you to set up your own self-managed giving schedule. You determine the amount, frequency and payment method – bank account or credit card. (Credit card gifts add processing fees for the church up to 3%.)
Cash or Check – you may use the envelopes available in worship to return your gift during the offering time (or you can mail it).
Continue Electronic Fund Transfer – if you are currently set up on EFT with the church for 2017 Annual Giving, you may select this option on your 2018 commitment card to continue giving by EFT. You may use the electronic giving card in worship.
Appreciated Stock or IRA Qualified Charitable Distributions are also giving options. Contact the Finance Department.
Standing at the intersection of faithful stewardship and generous giving, the Pathways to Generosity: Signs of Hope Conference April 3-5, 2018 offers participants the opportunity to explore their paths to faithful generosity, hear messages of hope, and create new paths of generosity in their ministry contexts. Rev. Dr. Clayton Smith will lead a workshop on "The Offering as Worship" at this event. In-person and live streaming attendance options. Learn more at https://stewardshipresources.org/pathways